Internet Search Engines have now become the part of our daily life. Usage of search engines have drastically increased, and there people research on Top Search Engines. Within a click of button, we can get complete information for single query. To get answers for their queries, most people are dependent on these web search engines. Search engine is an online answering machine, which is built to provide information on the world-wide web. Search engines are effective for everyone, as in different people need search engines based on their requirement. Most people depend on these web search engines for bread and butter. So, the major role for a website owner using internet search engines is, they send traffic to websites that helps in conversions and sales.
Google is the best web search engine, but besides Google there are other search engines too. Though many not be popularly known, but still provide information for millions of search queries per day. Today on the internet, Google is not the only search engine. There are several internet search engines which are alternative to Google.
Here's the list of web search engines that are worth considering as most popular search engines.
What are the top search engines?
Google – Google Search Engine is the best web search engine in the world. Google acquires almost 70% of Internet Search Engine market. Search Engine, Google has about 1,100,000,000 unique monthly visitors. Google is always trying to improve the search algorithm and provide the best results to the visitors.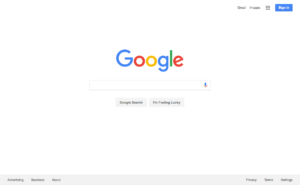 Bing – With the demand in market of providing more relevant answers for queries, Microsoft launched Bing Search Engine to challenge Google. Bing is the second largest search engine with market share of 20.8%. However, despite of their best efforts couldn't manage to convince users that their search engine can provide better search results. For Microsoft's web browser, Bing is the default Search Engine for search information.

Yahoo – Yahoo is the third's largest search engine, which provides Yahoo Search Interface. It holds 9.57% of market share. Yahoo is most popular in providing free email service, but seems like it couldn't convince its user for using its Search Interface.

Baidu – Over the decade, among top 10 search engines, Baidu is one. It's a china based internet search engine by Robin Li and Eric Xu. Baidu stands on 4th position in world's largest internet search engine. Baidu deliver results for website, audio files and images. In 2006, Baidu provided 740 million web pages, 80 million images and 10 million multimedia files.

AOL Search – AOL Search holds the market share of 0.59% among other popular search engines. AOL stands for America Online, an American multinational mass media corporation. It also provides Advertising services and AOL Platform.
ASK – Ask Jeeves is now known to be Ask.com. On the basis of web format of question answering, Ask.com is a question and answer community. Ask.com internet search engine integrates large amount of archived data for answering your question. Ask.com is an official search engine for NASCAR.

DuckDuckGo – DuckDuckGo is the most popular web search engine for protecting the user's privacy. In partnership with Yahoo, Bing and Yummly, DuckDuckGo generate search results for the user queries. Instead of searching data from most sources, DuckDuckGo web search engine enables users to search data from best sources. In Safari and Mozilla Firefox web browser, DuckDuckGo is an optional search engine.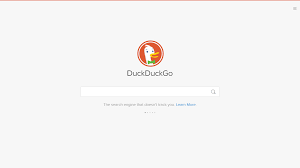 Yandex – The most used internet search engine in Russia. Search Engine Yandex holds its presence in Kazakhstan, Ukraine, Belarus and Turkey. Yandex provides Maps, Online Translator, Music, Money and many more services.

Info.com – Info.com Search Engine aggregate the search results from indexed Web and Social Media Channels. Most of all, Info.com monitors the real-time social conversations. Due to real-time report, Info.com delivers trending, newsworthy and highly popular web search results before they hit indexed webpage.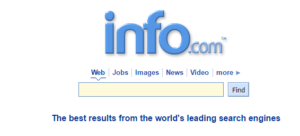 WolframAlpha – Wolfram Research developed computational knowledge engine, WolframAlpha providing online service. It directly answers factual search queries by computing answers from sourced data externally. WolframAlpha is based on Mathematica that is associated with computational toolkit. It's built with statistics, computer Symbolic, numerical computation, algebra and visualization capabilities.

Most Noteworthy: The above top search engines list is created referring to trusted source based on market share, quality, popularity and features uniqueness.