SEO Strategy 2017 – In year 2017, the brands will have to place value on optimizing their digital content based on intent instead of focusing the specific keywords. SEO is an optimal way of increasing user's traffic on website. In the last few years, by developing techniques, like Rank Brain, Penguin, Panda, etc. Google brought tremendous changes in SEO (Search Engine Optimization). With that update, now SEO is not all about Keywords density and building links.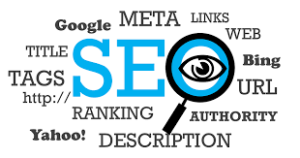 Google's recent experiment considers mobile searches of a website primarily in ranking, rather than desktop websites. With this experiment, in coming year's mobile users will decide ranking of a website. Moreover, it's obvious that desktop version of a site still needs to be updated.
You must be aware of the existing best practices of SEO and accordingly the change in search engine algorithms. Before your competitors rank for the same SEO keywords, your content & SEO strategy changes. Trending internet market is always moving. Hence there exists the need to be aware with the latest and best SEO practices in 2017.
Top 7 Advanced SEO Strategy 2017:
Content marketing, important SEO Strategy 2017 – Relevant content within less space will rise. Dense information will appeal more to the readers. Effective SEO tips 2017 is, make informative & relevant content for the users. Therefore, the focus for content marketing, more information in smallest space dense, by completely ignoring lengthy content.
Accelerated Mobile Pages (AMPS) – Accelerated Mobile Pages will dominate. AMPs, open-source protocol will help webmaster to load webpages faster on mobile devices. Google search engine considers websites that have switched over to AMP's. Increase in page load speed of your website, would enhance user experience and thus increases ranking on SERP of mobile devices. So, SEO updates in 2017, we will be able to see AMPs in search results, including several brands taking its advantage.
Focus more on RankBrain Algorithm – With the release of Google's RankBrain, possibilities of algorithmic machine learning are increased. Probable Google will release more machine learning updates as the years go on, for automation and data interpretation. Hence, to rank well in SERP, you need to keep up with all the SEO updates 2017 and accordingly take actions. The extension of Google Humming feature provides best SEO results for users consistently.
Personal Branding – A secret SEO techniques in 2017. It is observed that personal branding is the core strategy for SEO from many years. Personal branding helps in guest posts, building user trust, and driving more traffic to the website. For increasing SEO visibility, branding content on social media platforms like Facebook, Twitter, LinkedIn, etc. effectively helps. Also, this will result in more competition of ranking keywords on Web Search Engine. Make sure your SEO strategy 2017 is in order.
UEO (User Experience Optimization) – User experience is a vital part for users to stay engaged on the website. It has always been important SEO technique. Internet search engines favor websites which are well optimized for mobiles, loads quickly, and sites that have user friendly experience. You must put more focus on increasing overall user experience. But for SEO strategy 2017, we might see an enhanced emphasis on user experience. It relates to mobile devices including AMPS results. Most noteworthy, decrease the bounce rate on website, enhance number of page views & time spent by visitors to enhance SEO.
Voice Search Queries – Conversational and voice search queries will form an important part of Search Queries in Google's Search Engine Results Page (SERP). Therefore, implement Voice Search on your websites and applications.
Easier App Streaming – With more and more users going mobile, you need to stream your content for users. Without downloading the application, users must be able to stream the content of application. Here, the idea is not to push your application. Focus on providing content to the users in every way they want to.
Follow all the exclusive SEO tips in 2017 explained in the above post. The best way to rank well on Search Engine, optimize the web pages by following proper SEO strategies. However, if you have any queries, or you would like to add SEO techniques that you use, then add them in comments.