Did your website ranking in Google improved or just got worse over the past week? Most of the website owners are noticing some substantial changes in their Search Engine ranking.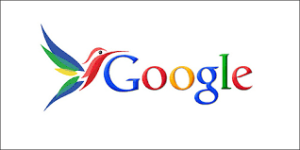 In the core of Google's web search results, there appears to be a massive Google algorithm update happening. Across different forums, including WebmasterWorld and Black Hat World are actively discussing about the large Google ranking update.
Discussion chatter is highly focused more in the Black Hat SEO, as the forum thread is closely related to Google's ranking algorithm shift.
Google has not confirmed.
Google has gone for a large overhaul and there are great chances of organic Search Results to WIN. Google has unindexed many sites and will re-index them. Just keep an eye on Webmaster. Keep a note of every change in rankings that you see. By this exercise, you will be able to understand the ongoing algorithmic pattern of Google's Ranking Update.
Drop in traffic and ranking is observed for many websites. Most of the website are also de-indexed, it's just that they are disappeared from the search engine index.
It's hard to tell about the issue for the website drop in traffic and ranking. It could be spammy links, low quality content, or duplicate content.
Check out for more theories regarding this Google ranking update.
More resources from the community for Google updates and SERP changes here, WebmasterWorld and Black Hat World.