Traffic is the main concern to any of the sites available in the market. However, increasing your website traffic is not so complex. For that, you need to drive quality time and resources to achieve quality results to resolve the mystery of Internet marketing. If the traffic is there, then you are likely to get more conversions which ultimately results in getting profits.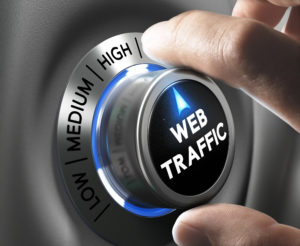 Here are the lists of effective ways to drive more quality traffic to your website:
On-Page SEO: There are many SEO strategies you can perform on website pages, which will improve your rankings in search engines and get more visitors. This includes high-quality content, which users are searching for.
Listing: Another way is to get listed on online directories and review sites, which are linked to your website, so actively updating these listings and positive reviews from others will result in more website traffic.
Social Media Posts with Hashtags: Social Media is the best platform to promote your blog posts and other useful content on your website. This allows many people to follow your site and share content with them. In addition to that, hashtags to posts help you in promoting your website pages extending your reach beyond your network and get searched by users for your products and services.
Target Long-Tail Keywords: Short Tail Keywords are often searched, but it is more difficult to rank them in search engines. On the other hand, targeting long-tail keywords gives better chances of ranking higher (even on the first page) for queries specific to your products and services i.e., higher ranking means more traffic.
Email Marketing: To stay in touch with your customers send out regular newsletters and promotional offers through email, which will help to get traffic to your website. Provide genuine information and links to pages on your website where they can learn more, such as through blog posts and other landing pages. Also, keep in mind that continuously bombarding emails to your readers or your customers will disengage with, delete, or unsubscribe from your emails. Add attractive subject lines to your email, so that user opens your email. If your email is never getting opened, they can't supply the web traffic to your site.
Online Advertising: Online advertising is the simplest way to attract traffic to your site. Social media paid search, and display advertising are the best channels for PPC advertising to boost website traffic.
Guest Blog: Become a guest blogger. Identify the complementary business in your area whose audience is relevant to your business. See if you can contribute a post with a link back to your website. Make sure your content is informative and relevant to the users, so that it's more of an even link exchange.
These are some of the strategies you can use to drive traffic to your website.
Start tracking your marketing campaigns and regularly check your website analytics.
This will help you in finding out which strategies and type of content works, which needs to concentrate on improvement, and which ones you should not waste your valuable time on.
Getting more website traffic does not happen overnight.
It takes proper steps, hard work, and dedication, but we've eliminated the hard part for you: knowing what to do in the first place.
So, start applying a mix of these strategies to see improvements in your website traffic.