Over the years, the landscape of digital marketing for business has been massively improved.  Because of productivity in business solutions, the most significant and widely adapted online marketing strategy is SEO – Search Engine Optimization.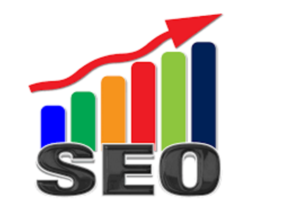 What is SEO? Search Engine Optimization is a process through which the search engines will have access on your website. Due to SEO, your webpage will appear on first page of Search engine and make users provide the relevant information that they are searching for. Better SEO can be achieved by writing great content for your website and doing proper interlinking.
Why SEO? Website Optimization helps you enhance the visibility of website or web page in a search engine's organic search results. SEO leads to improvements of websites to rank high in unpaid search engines (Google, Yahoo, Bing, etc.). Once your website gets listed on all major search sites, SEO assures that the website is located right on the first page for the related keywords. These can also be the key phrases that your potential customers are searching on search engines.
Visibility on first page of search engine result page (SERP) builds a trustworthy factor among the niche. Optimizing website for search engine would help to gain high rank placements on Search Engine Result Page (SERP). SEO also increases the visitors to your website. So, higher ranked website on SERP is likely to receive more visitors from users on search engine.
Three Elements of Search Engine Optimization are:
Organic Search SEO – Organic Search or Unpaid Search would keep your website on SERP for long time as your website gives more relevant information for the users. Organic Search SEO provides relevancy to the search engine, because of which search engines place them on top.
Paid Search SEO – Optimization technique where top position on the search engine results page is purchased. For Google Search Engine, AdWords is an advertising platform used, where advertisers have prepaid search network campaigns for promoting their business or website. Hence, it increases the number of visitors on website.
Local Search SEO – Local Search SEO aims to get your website, brand and business for the people who are most likely to use it. Here, potential customers will find you by locally searching through locality. Best examples for Local Search SEO can be Just Dial or yellow Pages, which stores all your information on their website. Therefore, when user searches for the relevant search query, then search engine lists your business on search results.
For a website to be always on top in search engine results page, always have knowledge on do's and don'ts of online marketing through Search Engine Optimization. This would help the website to avoid penalty from Search Engines.  As a result,  there ends your worry on how to recover websites from Google Panda and Penguin Updates.
Most of all, SEO targets different kinds of search engines. It includes Image Search, Local Search, Video Search, Academic Search, News Search and Industry-Specific Vertical Search.
How SEO is useful for Business Solutions?
Increases number of visitors to website.
Increases sales.
Reaches to the Targeted traffic.
Brand Awareness among potential customers.
So, let your content appear on very first page on Search Engine by doing proper optimization of your website and following SEO guidelines. Furthermore, start SEO for your website and increase the visibility among potential customers.
Most Noteworthy: Add more value to the post by sharing these SEO tips among others and help them to grow their business solutions.